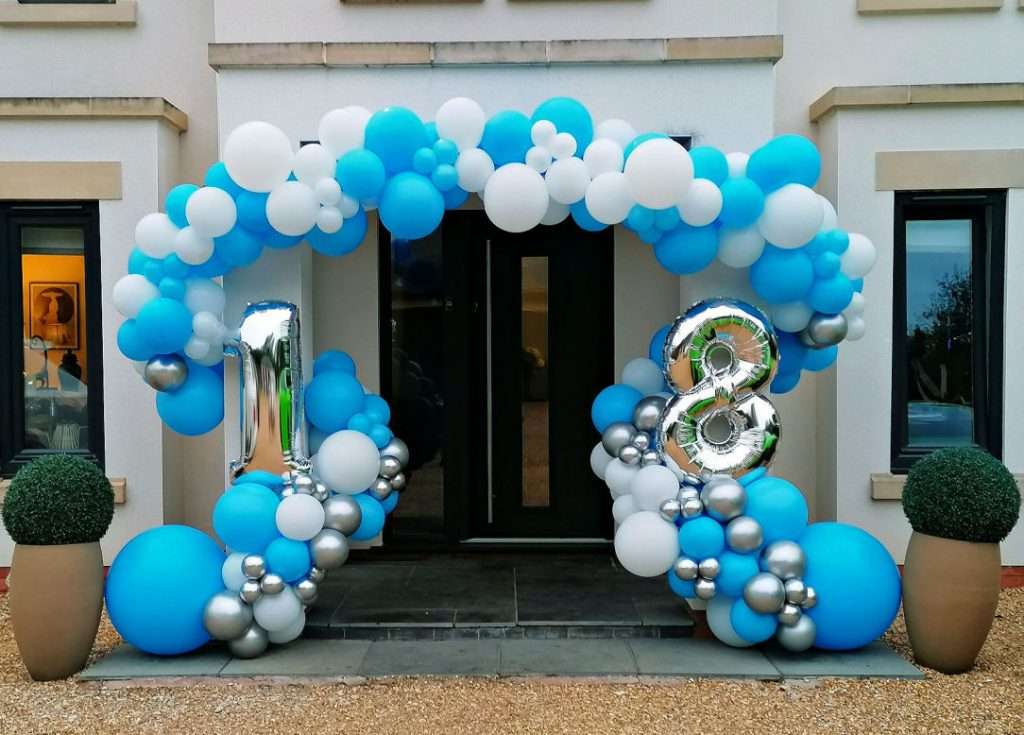 Product code: BG06
Whether you're having a small, intimate do or going all out for a big celebration, we can create an amazing display of balloon garland in any size, perfect for your event. Just let us know if you've found a design that you love or if you're looking for some ideas or inspiration.
The balloons are available in a wide range of colours – we can provide you with more information on the choices available.
Delivery
We will come to your venue or premises on the day of your event to set up the balloons.
The price of your balloons will depend on the design, it's size and also your location. Please contact us for a quote.
The tool below provides more information on delivery prices as well as minimum orders.
What to expect
The balloon garland is made up of air-filled latex balloons. When indoors, the balloons will stay inflated for at least a week, probably more. However, over time the balloons will start to develop a cloudy appearance and begin to look tired, particularly in the summer months, if exposed to sunlight. If the balloons are installed outdoors, they won't last for so long and will deteriorate a lot quicker.
The balloons will look their best on the day of your event. After that, we can't offer any guarantee of their longevity if installed for any length of time.
Caring for your balloons
Your balloon's favourite environment is:
to be indoors, at normal room temperature
away from intense heat, such as radiators
away from direct sunlight
Exposing your balloons to too much heat will cause them to pop. In the summer months, exposure to sunlight will give your latex balloons a cloudy appearance – the clear latex/confetti balloons and darker coloured latex balloons are most affected by the sun. Light and pastel solid colour balloons are a good choice for summer events.
Please have a look at the availability calendar, which will give you an indication of our availability on the day of your event. We would then be grateful if you would complete an order form.
On receipt of your order, we will check availability and will be in touch to confirm. At that time, we will send over an invoice for payment. If your booking is more than 2 months away, we ask for a 50% deposit to confirm the booking, or full payment if less than 2 months away. Please see our payment terms & conditions for more information.
If you need any more information at all before placing your order, please get in touch. We look forward to hearing from you!